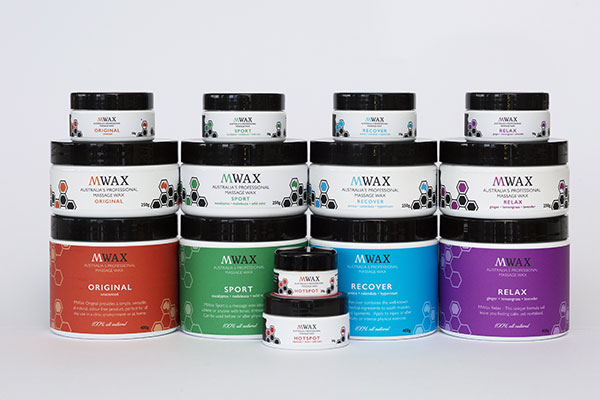 MWax is Australia's trusted professional massage wax. Created by therapists, for therapists as the perfect treatment tool.
MWax is 100% Australian owned and has been the go to product for therapist for over fifteen years. MWax is proudly sourced and manufactured in Australia.
We use nothing but natural, chemical free ingredients in our products. We manufacture five types of massage wax. Original (unscented), Relax, Recover, Sport and Hotspot. These products come in four different sizes, 10grams ,50gram, 250grams and 400grams.
Our Massage Wax is available to purchase for both professional and private use.
There are no products to list in this category.